Le caricaturiste réalise, sur son Ipad, les caricatures de vos invités.
Le portrait est diffusé en direct sur un écran LCD (à fournir).
Toute l'assemblé découvre donc le dessin humoristique qui se dessine sous leurs yeux.
Les convives reçoivent, ensuite, leur caricature imprimée.
Les portraits peuvent aussi être transmis par courriel pour une exploitation sur les réseaux sociaux.
The service
The artist moves among the visitors and executes caricatures on his Ipad. The caricatures are projected in real time on LCD screen.
Guests receive their printed caricature.
Cartoons are also sent to the client by mail for exploitation on the networks.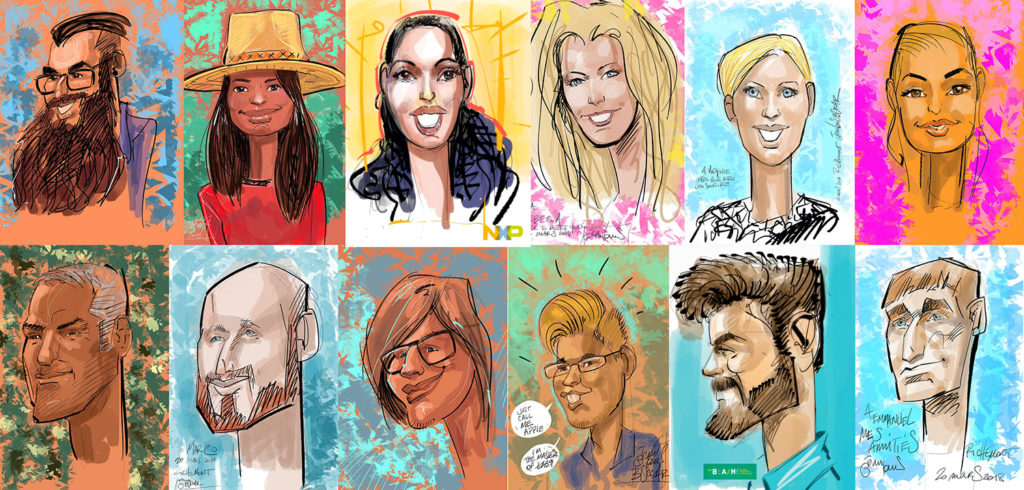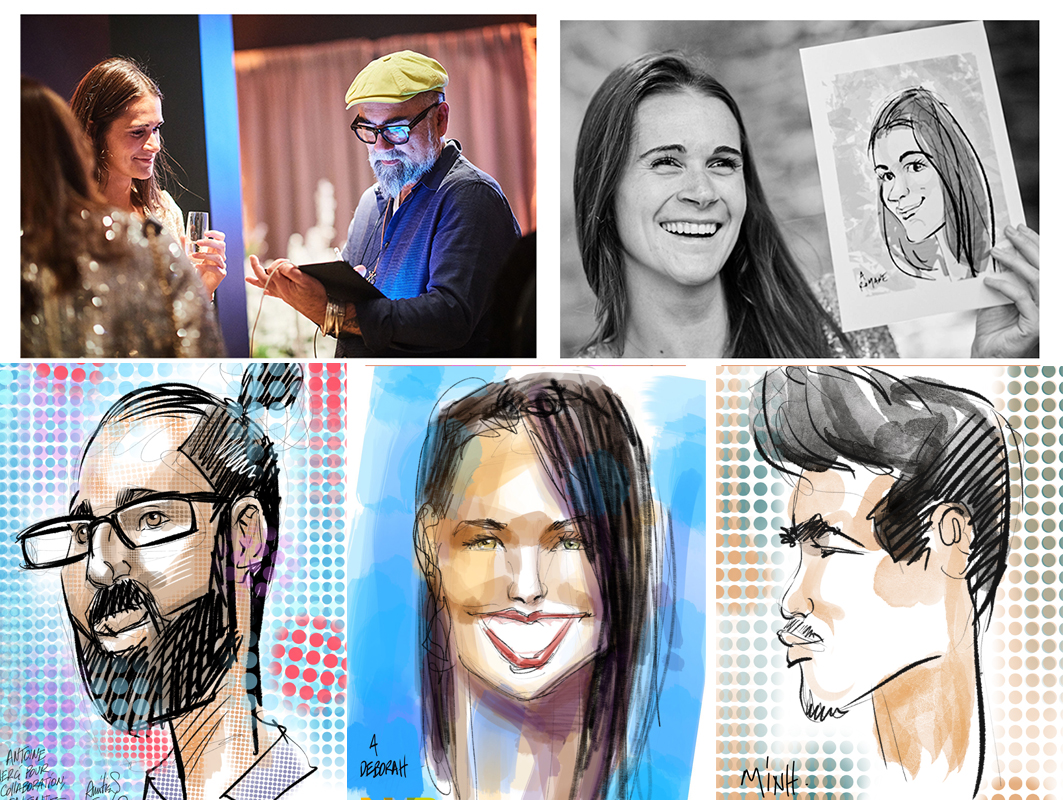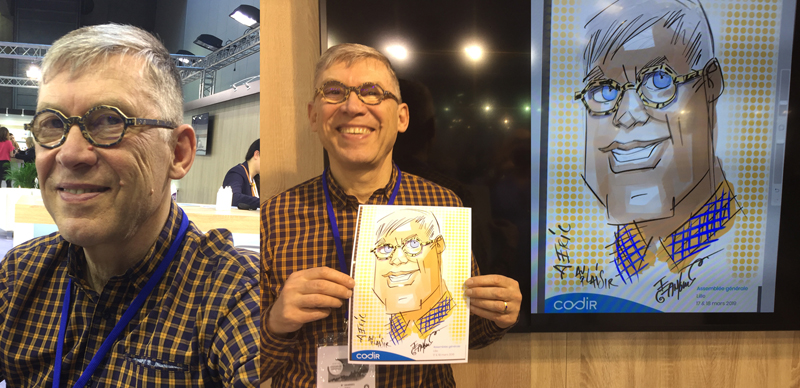 Références non exhaustives :